Since 2012, the Carl von Ossietzky University Oldenburg has been teaching future doctors in the newly created medical course of study in the context of the European Medical School Groningen-Oldenburg in close cooperation with the Reich University of Groningen. The University Clinic for Visceral Surgery at the Pius Hospital Oldenburg is responsible for teaching and research.
Since 2013, the specialist for general and visceral surgery Prof. Dr. Dirk Weyhe has held the chair for visceral surgery at the University of Oldenburg, initially in the form of a deputy professorship, and since 2019 also as an appointed professorship. Under his leadership, the University Hospital, whose main focus of care is the treatment of oncological diseases of the abdominal organs and the treatment of thyroid diseases, has made its contribution to various research projects focusing on care research. In addition to participating in projects aimed at improving the care of patients with oncological diseases, the focus is on projects aimed at improving patient safety. One focus is on the interdisciplinary development and evaluation of smart techniques for use in the operating theatre. Starting this year, the clinic will have a modern training operating theatre available for this purpose, in which, as a Living Lab, a realistic testing of newly developed operating theatre technologies and the observation of factors of human-machine interaction at the workplace under cognitive aspects will be possible. The aim is to optimize patient safety by reducing the workload of the OR staff through the use of smart technologies. Contact person is Mr Timur Cetin.

The visual computing group (headed by Prof. Dr. Gabriel Zachmann) has performed research in computer graphics, virtual reality, and computer vision for over 20 years. We have participated and initiated a large number of research projects funded by various German funding bodies (DFG, BMBF, DLR, DAAD) and industries (e.g., Volkswagen, BMW) and SME's (e.g., Icido, now merged into ESI). We have a long experience in point cloud processing, 3D geometric algorithms, virtual reality systems and interactions, massively-parallel algorithms, camera-based object tracking, machine learning, virtual prototyping, collision detection and proximity computations for several different object representations.
In addition, the visual computing group is member of the Center for Computing and Communication Technologies (TZI) of the University Bremen.

The Digital Media Lab (headed by Prof. Dr. Rainer Malaka) researches the design of human-technology interaction and entertainment computing. In the Digital Media Lab, scientists are working on innovative human-technology interfaces in various fields of application, such as motion-based exercise games (exergames) to support physiotherapy, new user interfaces for surgeons in the operating room, systems for pre-visualization in film, animation and theater or tangible interaction for learning. In particular, the team has extensive experience in gesture interaction, embodied interaction and tangible user interfaces (TUIs)
The Digital Media Lab is member of the Center for Computing and Communication Technologies (TZI) of the University Bremen.
---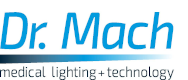 Our company was founded in 1948 by the engineer Walter Mach and the manager Hans Dufter. The company name refers to the physician Dr. Ludwig Mach, an uncle of Walter Mach. Since its first days the company focuses on the usage of lighting technology for medical applications.
We are family owned and financially independent. We sell our products to more than 80 countries. Export contributes 65% to our turnover.
We always had and have the intention to stay independent from external suppliers. Our manufacturing depth reaches 85% thus covering metal machining, the production of electrical and electronic components and the final assembly of products. This strategy generates benefits for our customers in terms of flexibility and consistent product quality. We only use state-of-the-art production equipment.
Several engineers are exclusively charged with the continuous development of our product range. Further we have a complex optic and electronic expert network in place.
A close cooperation with industrial designers ensures functional and at the same time elegantly looking lighting systems. The construction of our lamps reflects market demands such as cost effectiveness, durability in daily medical practice, ease of mounting and ease of maintenance. Highly qualified employees that are trained for flexible deployment are the backbone of our company. Many of them are with our company for more than 10 years thus providing continuity. By providing opportunities for vocational training we assume our responsibility as employer. Through trained regional agents we provide a worldwide service offering immediate reaction and professional support.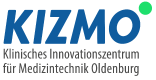 The Clinical Innovation Centre for Medical Technology Oldenburg (KIZMO GmbH) works at the interface between university research, clinical application and technical development. As an industry-in-clinic platform and winner of a competition by the German Ministry of Education and Research (BMBF), KIZMO connects all groups that are necessary for the further development of medical technology. The company is based at the hospital "Evangelisches Krankenhaus" in Oldenburg, but the activities of the KIZMO extend throughout Germany and beyond. As a driver of innovation for medical technology, the KIZMO is committed to the patient care of the future. The work is ultimately intended to benefit patients, allowing them to gain earlier access to new and better medical technology. This will enable better care, more efficient processes in the medical practice and in the clinic, fewer errors and higher patient safety. This vision drives KIZMO as well as its customers.

The Pius Hospital Oldenburg is one of three Oldenburg hospitals which, together with the Carl-Jaspers-Klinik, form the medical campus of the Carl von Ossietzky University Oldenburg. With more than 400 beds, the Pius Hospital, which focuses on surgery and, above all, oncology, is an important part of the regional and supra-regional medical care in northwest Germany. The University Clinic for Visceral Surgery under the direction of the Clinic Director Prof. Dr. med. Dirk Weyhe offers the entire spectrum of general surgery, visceral and special visceral surgery including visceral emergency surgery.
Diseases of the abdominal organs and endocrine organs such as the thyroid and adrenal glands are treated in respectively specialized and certified clinical centers such as the Colon Cancer, Pancreas, Stomach Cancer or Thyroid Center. The special focus is on the treatment of malignant tumor diseases, so that all other tumor types are performed within the framework of the oncological center certified by the German Cancer Society. As the main cooperation partner of the supra-regional trauma center at the Evangelisches Krankenhaus, the University Clinic for Visceral Surgery is thus represented at both Oldenburg city center clinics.Contact person is Mr Timur Cetin.
---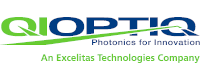 Excelitas Technologies is a technology leader in delivering high-performance, market-driven photonic innovations to meet the lighting, optronic, detection and optical technology needs of customers worldwide. Serving a vast array of applications across automotive, consumer products, defense and aerospace, industrial, medical, safety and security, and sciences sectors, Excelitas Technologies stands committed to promoting our customers' success.
At Excelitas, we engage with our customers in collaborative engineer-to-engineer relationships. Our photonic solutions teams are involved early in our customers' design cycles, helping them to accelerate time to market and secure unique technological differentiators and ensure barriers to entry for their competitors.
With our extensive integration expertise and diverse photonics technology portfolio, we enable a broad range of innovations and applications including clinical diagnostics, autonomous vehicles, surgical visualization, X-ray security screening, smart home systems, additive manufacturing, IOT products, scientific discovery, semiconductor equipment, medical device assembly, defense and aerospace applications.
Our customized, market-driven solutions for each of our OEM customers' unique system requirements — coupled with a focus on excellence in all aspects of product performance, quality, reliability, delivery and service — enable our customers to excel in their end-markets and applications.

Center for Computing and Communication Technologies (TZI) of the University Bremen.
15 professors and more than 150 staff members are working across different technical disciplines to investigate the key issues of our modern knowledge and service society. The TZI researchers draw on the information and communication technology (ICT) expertise gathered in more than 100 national and international projects. Their research follows a user-oriented approach, which is demonstrated by 13 spin-offs founded by the TZI, providing some 220 additional jobs alone.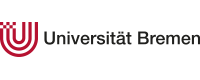 The University of Bremen is a medium-sized German university with around 20,000 students. Bremen offers a wide range of subjects for its committed and talented students: More than 100 masters programs and bachelor programs, as well as the state law exam. Moreover, with research-based learning, the university has reinterpreted project studies, a defining feature originating from when it was founded. 2,300 academics (43%), among them 270 professors (32% women), teach and carry out research in a wide range of disciplines. The University of Bremen conducts excellent top-level research in interdisciplinary collaboration, within its high-profile areas, and in individual research. For years, the University of Bremen has been ranked among the top German universities in research. In Europe, it is one of the top 50 universities founded less than 50 years ago. Together with local research institutes and cooperation partners, it forms the leading research center in northwest Germany.